The Communications Workshop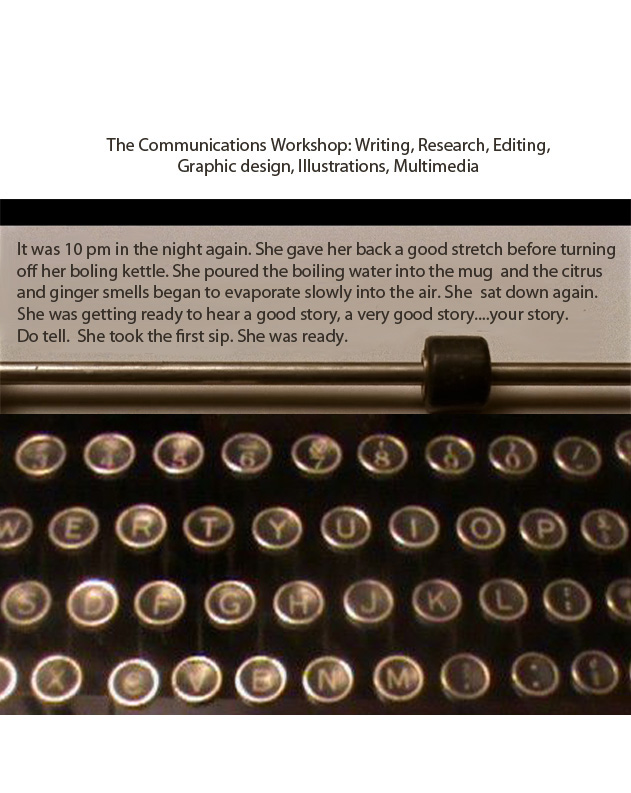 Price: $10.00
Language:
Description
The Communications Workshop:

In this part of Sketchbook Communications you can work with me on your research, writing, editing, graphic design, illustration and multimedia projects.

The website for this page is at : http://www.sketchbookcommunications.ca Here you can find more information about my professional services in communications.
I also have my some of my graphic design samples here.

On this page here is the dropbox for the payments. You need to adjust the quantity you owe by marking down the amounts of $10 at the check out section of the store.
(If you owe $30, you select this item 3 times)

I may temporarily put in a different amount for a specific project for clients. Afterwards, I will change it back to $10.


If you would like to inquire about my communications (writing/editing), graphic design and multimedia services,
just contact me at http://www.susanaroque.com/contact.php

I can send you samples of my work, upon request.

Thank you for working with me.


Susana Roque

p.s. when you pay, you should get a receipt in your email and an image with a confirmation which you can download to your desktop.

I can adjust the number that says "$10" for this item to write in any specific amount, upon request.